Founded by JP Fontanille
.
- - - - - - -
BKB 03: Bar Kochba large bronze of year 2 (133 CE) 'Jerusalem'
- 24 specimens listed -
- - - - - - -
.
THE 3 FINEST SPECIMENS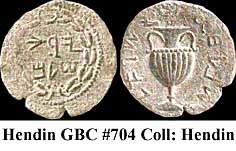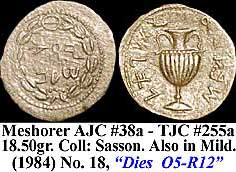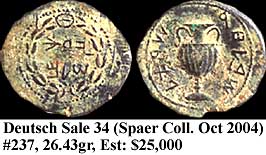 .

...
1. Obverse dies
.
Mild. O3: Five groups of three leaves on each branch of the wreath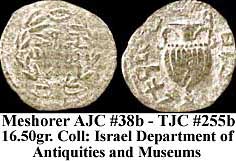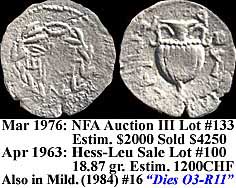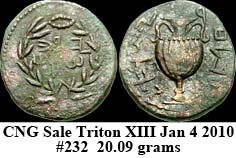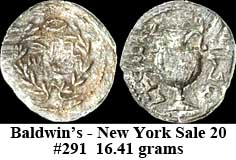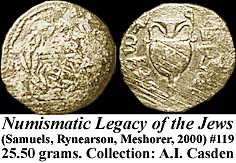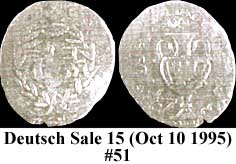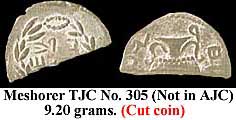 .
Mild. O5: Six groups of two leaves on each branch of the wreath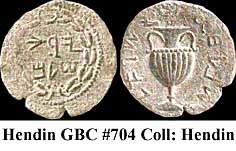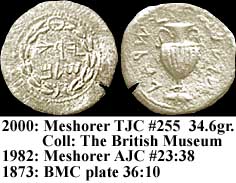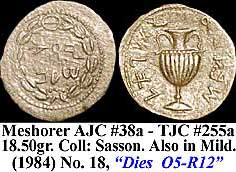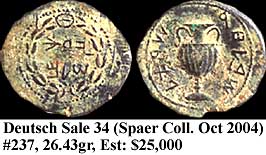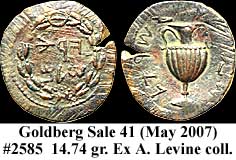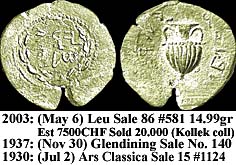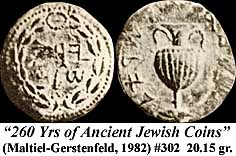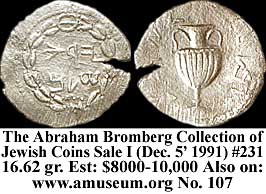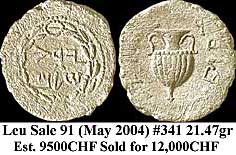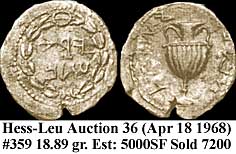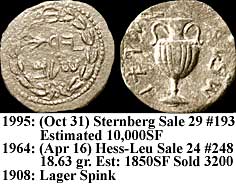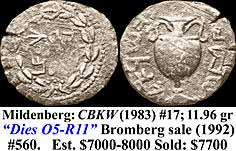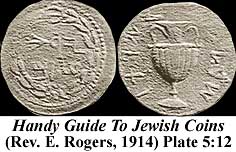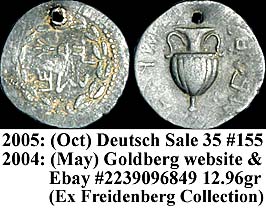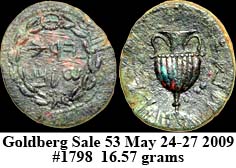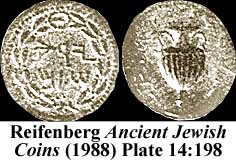 .
Unrecorded: Crude and "cursive" style letters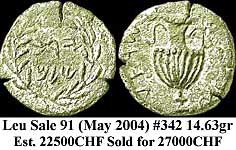 About the previous specimen, Dr. Alan Walker (Leu Numismatics) wrote: "This is, unquestionably, one of the most exciting coins in this sale. It is the first known irregular large bronze and, as such, completes the series: irregular tetradrachms, denarii, medium and small bronzes have long been known (see Barag for a discussion of this coinage and its attribution to an official secondary mint located north of Jerusalem). That this coin is a product of the same mint that produced the other irregular Bar Kokhba issues is beyond doubt: while clearly based on the large bronze Mbg. 18, the lettering is more cursive, the wreath more schematic and the amphora rather more shakily engraved (see the preceding lot, a excellent example of Mbg. 18). These are just the characteristics we have come to expect from Bar Kokhba's irregular coinage"
..

2. Reverse dies
..
Mild. R11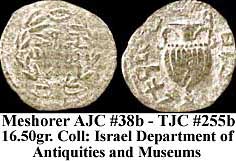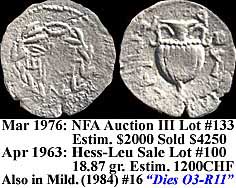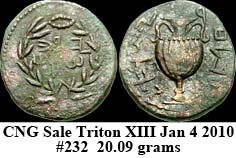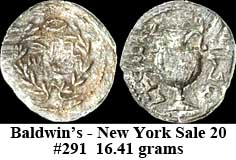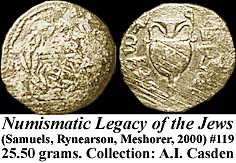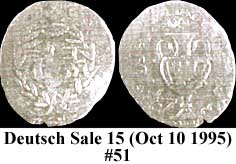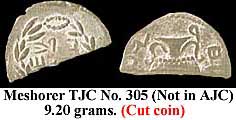 ....
Mild. R12
About the holed specimen, Mr. Goldberg wrote: "While perforated denars are occasionally seen, this rare large bronze denomination is unrecorded as a holed, ex ancient-jewelry piece. The Mildenberg reverse dies 4 and 12 are amongst the most beautiful and charismatic of all Bar Kochba coinage"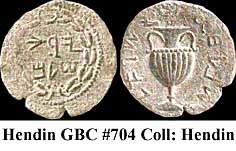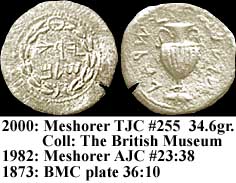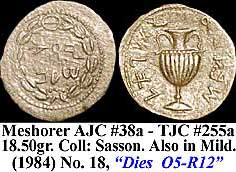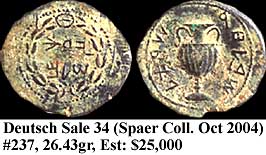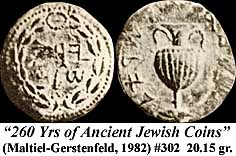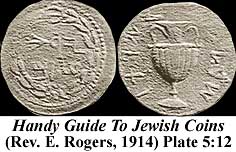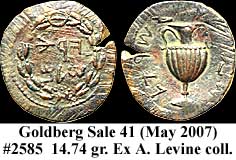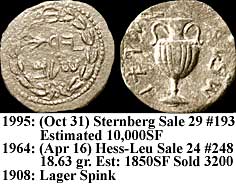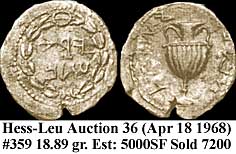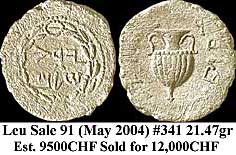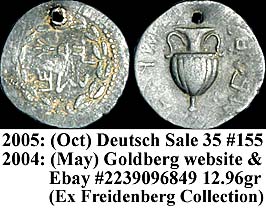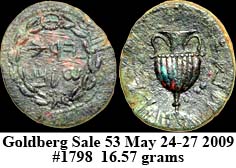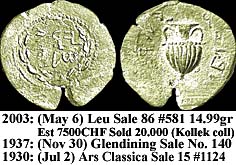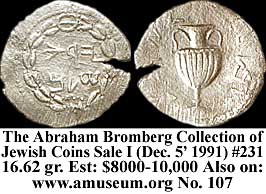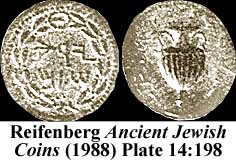 ..
Mild. Unrecorded: Crude and "cursive" style letters