..
Agrippa I, year 43 (GBC 558 - TJC 125)
..
11 specimens listed
.
THE 3 BEST SPECIMENS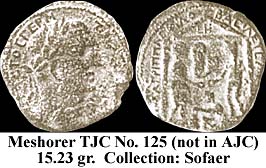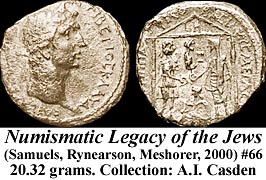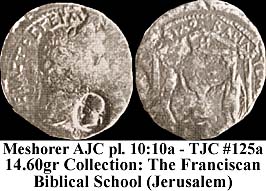 .
Please visit our sponsors:
...

..
1. H558 Obverse dies
Apparently, no H554 obverse dies were re-used on H558
Die O1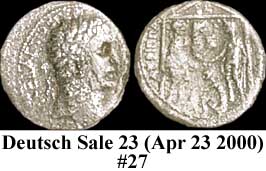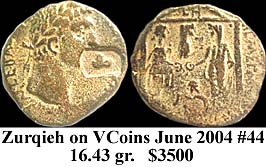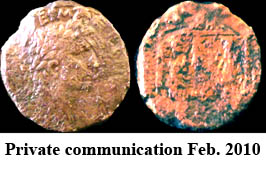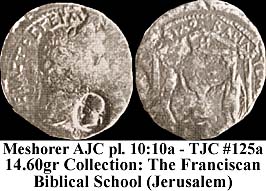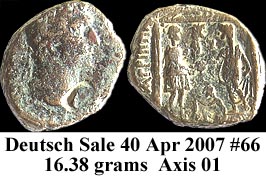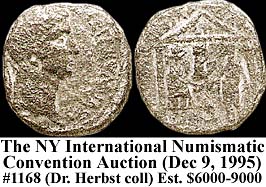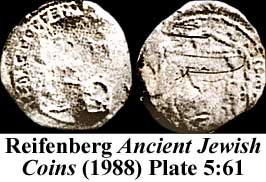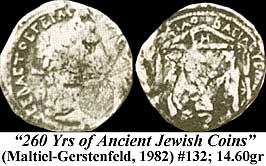 Note that the picture at the left shows a different view of the Franciscan Biblical School specimen (4th specimen above) but heavily retouched: For example, the countermark has been removed (why?!) and the edges are also differently cut. However, the letters are easier to see on the retouched photograph. We have a similar phenomenon on the picture of a Herod I specimen also in the Franciscan Biblical School collection: See H499, Die O1, 1st specimen.
.
Die O2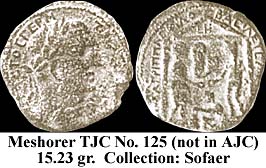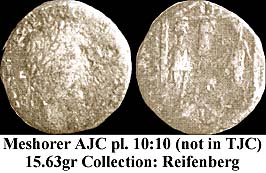 Die O3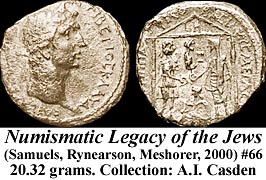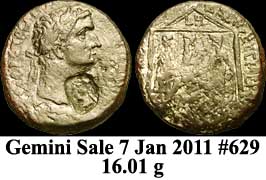 .

.
2. The enlargement
.